"Contrology® is the complete coordination of body, mind, and spirit."
- Joseph Pilates
At the Art and Science of Contrology® Pilates Instructor Training Program directed by Second Generation Pilates Teacher Trainer Simona Cipriani, we are committed to standard classical Pilates. ASCPIT offers a reputable comprehensive Pilates instructor training program that enables future teachers to learn the core of the traditional Pilates method through a combination of:
·   Precise movement often using equipment to specifically target a particular area
·   Progression of movement to continue to transform the body toward health (within a single session and over the course of several sessions)
·   Efficiency in each and every movement taught
Our graduates are sought after by studios across the U.S. and abroad. Our program module segments allow students flexibility and convenience in choosing how, when and where to complete the program.
While the Art and Science of Contrology® Pilates Instructor Training Program is dedicated to preserving the legacy of Joseph Pilates, we are also equally dedicated to teaching proper mechanics and physiology. Our Training programs are offered across the United States and internationally.
Traditional Pilates Mat Modules:
Mat I Module (Beg)
Mat II Module (Int.)
Mat III Module (Adv.)

Full Apparatus Pilates Program:
Full/Bridge Apparatus Module I (Beginner)
Full/Bridge Apparatus Module II (Intermediate)
Full/Bridge Apparatus Module III (Advanced)

**For information on dates for Modules please email us at: simona@contrologycertification.com
NOTE: Graduates /Apprentices of ASCPIT® are allowed to attended the modules to observe/take notes.  The cost is $120 per day and you must sign up prior.
Mat Instructor Training
This four-part program takes roughly three months to complete and certifies each graduate as an instructor of the Traditional Pilates Mat Program. Use this Certification to find employment in Pilates studios, chiropractic and physical therapy offices, Universities and fitness/athletic clubs, or to start your own business. Lastly, gain control of your own health and well-being through the Pilates Method of Body Conditioning.
Learn to physically perform the Traditional Pilates Mat exercises and instruct clients on how to perform them with clear and detailed step-by-step directions. Master the physical and mental principles and philosophy of the Traditional Pilates Mat Program. Gain a thorough understanding of the anatomy and physiology of the motion of the body.
Required Courses:
1.   Pilates Mat I (Beginner)
2.   Pilates Mat II (Intermediate)
3.   Anatomy and Physiology for Pilates
4.   Pilates Mat III (Advanced)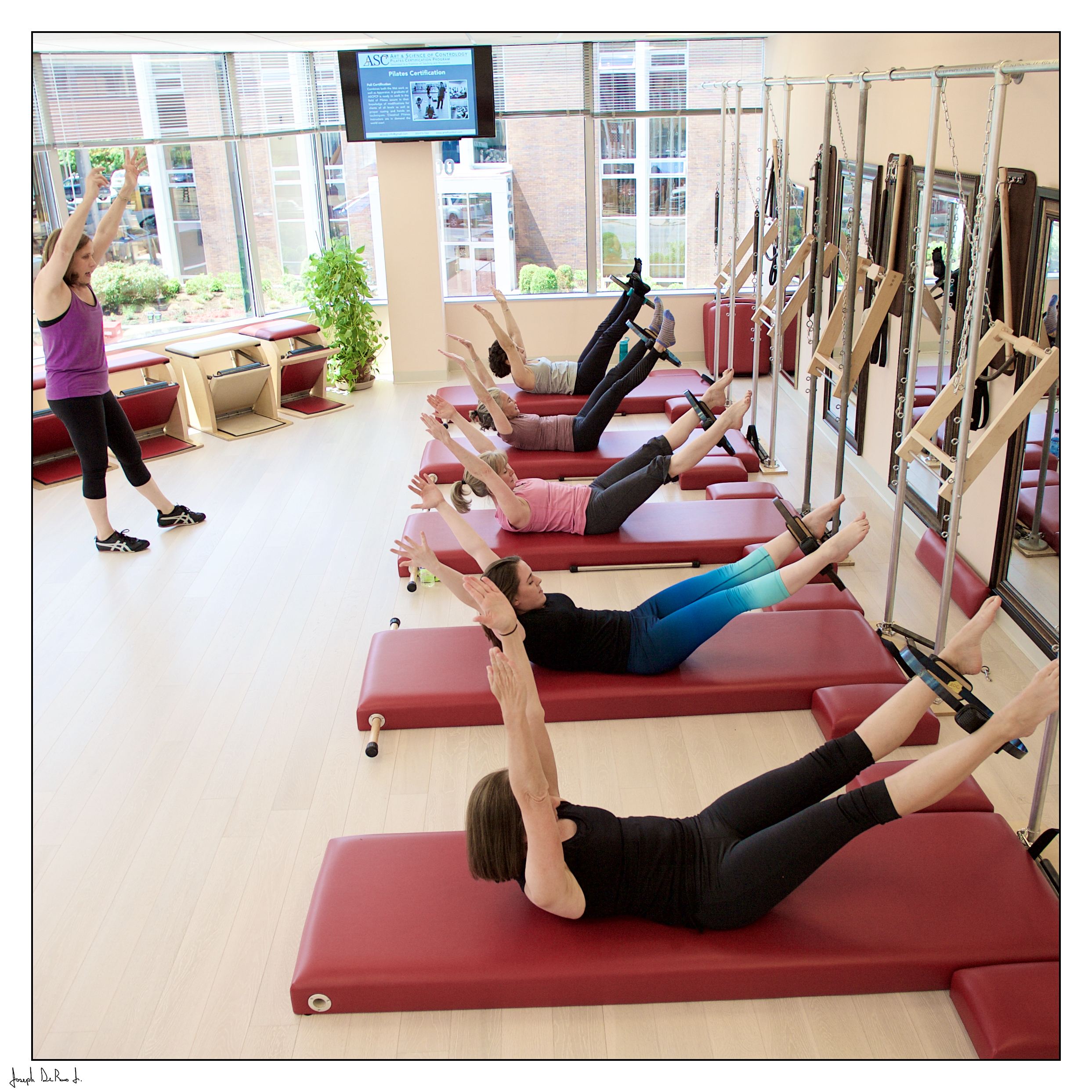 Full Apparatus Instructor Training
Full Certification combines both Mat work as well as all the major Pilates Apparatus. As is the tradition of Classical Pilates, the Apparatus is seen as part of a collective whole and all pieces are taught at varying levels of expertise. The Full certification can take on average two years. A graduate of the ASCPIT® Full Apparatus Certification is ready to work in the field of Pilates, secure in their knowledge of modifications for clients of all levels as well as proper cueing and hands-on techniques, so the client feels safe and is able to progress to more advanced exercises as their body becomes stronger. Along with this comes a functional understanding of anatomy allowing graduates to communicate proficiently with health professionals.
ASCPIT® is allied with other Classical/Authentic teachers and teacher training programs. Contact email for the ASCPIT® certification program:  simona@contrologycertification.com
-----------
Bridge Instructor Training
The Art and Science of Contrology™ Pilates Instructor Trainer Program (ASCPIT® ) created the Bridge Certification for those who have already been certified through another school or have not yet finished their certification. Do you sometimes think to yourself when working with a client you have more questions than answers, or you started a certification program and feel that your questions are not being answered?
ASCPITs® Certification is rooted in the tradition of the Work as Joseph and Clara Pilates practiced it and in turn taught to Romana Kryzanowska. We believe that there is a wholeness to the Classical philosophy that when learned in its fullness will give you insight and confidence in your teaching. Recognizing the harmony of the Classical order as well as how all of the Apparatus work together to create a workout program that will address any clients needs. The Bridge Certification can be finished within a year.
Enrollment Form
Instructor Training Bridge
Instructor Training Bridge Overseas
-----------
Enrollment Form - Korean
Instructor Training Bridge USA - Korean
Instructor Training Bridge Overseas - Korean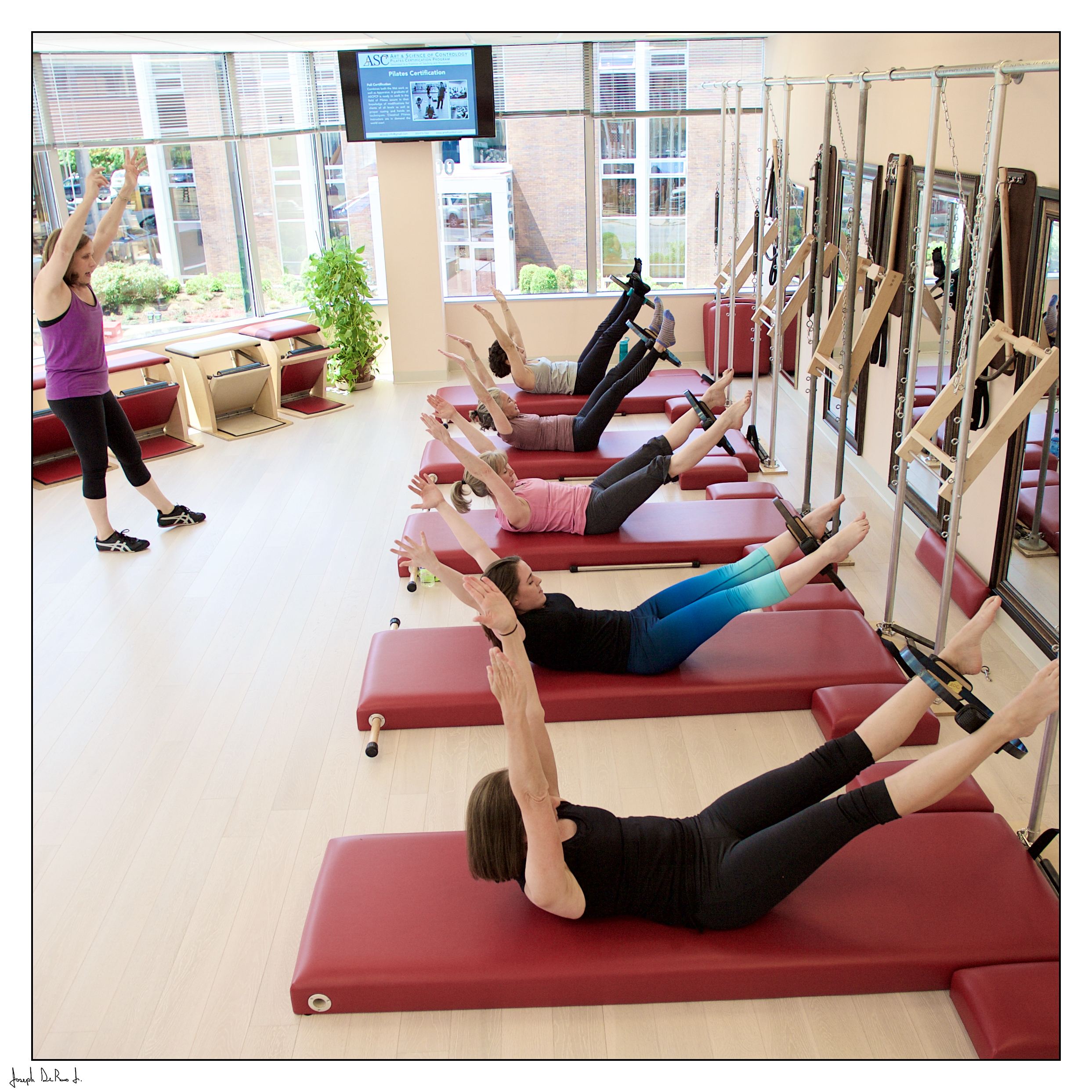 Executive Faculty
Simona Cipriani
Simona Cipriani is the owner of the Art of Control® and the Educational Director of The Art and Science of Contrology® Pilates Training Program. She is a Second Generation Pilates Instructor whom studied extensively with Romana Kryzanowska, becoming a certified instructor of the Authentic Pilates Method in 1993.
Ms. Cipriani directs her own Pilates professional certification program combining her knowledge of movement therapies with science the way Joseph H. Pilates intended: "Art and Science of Contrology®: Pilates Certification Program". Ms. Cipriani's program has been integrated within the curriculum of classes offered at the State University of New York at Purchase College.
---
Dr. Joseph Muscolino
Dr. Joseph E. Muscolino has been in private practice as a licensed chiropractic physician since 1985. Dr. Joe teaches anatomy and physiology at Purchase College, State University of New York (SUNY). Dr. Muscolino is an approved provider by the National Certification Board for Therapeutic Massage and Bodywork (NCBTMB) for continuing education (CE) credit for massage therapists and bodyworkers and runs numerous advanced study workshops. He offers a Certification in Clinical Orthopedic Manual Therapy (COMT) throughout the US and the world.
His numerous publications, which are currently used as an integral part of the curriculum in numerous schools across the U.S. and Canada, include manuals and books for Mosby/Elsevier Science. For more information: www.learnmuscles.com
---
Faculty
Lisa Frey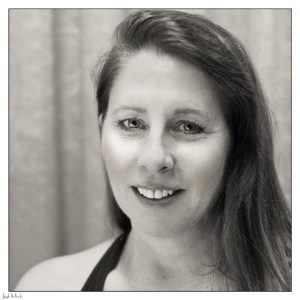 Enticed by the graceful, physical demands of Pilates, Lisa Frey initially pursued the method to cross-train and gain core strength. A former dance student and avid fitness buff, she trained with Simona Cipriani at the Art of Control® to further her understanding of the Classical Pilates system. Fully certified in 2015, Lisa teaches both private clients and group mat classes. To her, helping clients discover improved body mechanics and a greater sense of well-being is immensely gratifying.
---
Cristina Gregori
Cristina is a seasoned Pilates and GYROTONIC®️and GYROKINESIS®️method instructor.  She has been a Certified Pilates teacher for almost 20 years, studying under the tutelage of the late Romana Kryzanowska, direct disciple of Joseph Pilates, along with Bob Lienkens and Sari Mejo-Santo.  As a senior instructor, she worked for the prestigious Sportsclub/LA in NYC Upper East Side, Uptown Pilates, and Reebok Sportsclub/NY in the Upper West Side and the exclusive Art of Control in Mount Kisco, NY.   She also worked and managed the Pilates studio at Equinox Sportsclub Upper East Side. At the same time she was part of the team of teacher trainers at the Equinox Pilates Institute. Recently she joined team the team at the Art of Control in Stamford as Pilates teacher trainer, senior instructor and GYROKINESIS®️instructor. Every year, for the past 7 years now, she gets invited to teach Pilates at a dance retreat in Grado, Italy. There she teaches young dancers and teachers to incorporate the Pilates method of body conditioning to improve their dance technique. This year she brought the mat certification from A&SCP to Italy and worked on spreading the art of Pilates to teachers who are seeking to develop the knowledge of teaching safe movement through the method. Cristina started dancing at the age of 6 in Italy where she was born and raised.  After finishing her education in Italy, she moved to NYC where she studied dance for a year at the rigorous program at Alvin Ailey School and the prestigious Dance Conservatory at SUNY Purchase, where she danced in various projects and in the school company. At that time she started taking Pilates and Gyrotonic lessons to compliment her dancing technique. She graduated with a Masters degree at NYU. Cristina loves New York City and Stamford where she continues to work and teach to clients of different background and needs: from pregnant women, to dancers, special population, students and fitness enthusiasts.  She is always looking for opportunities to learn and expand her knowledge in creating the safest way to move, work out, achieve maximal expression at any level while at the same have fun in the discovery of the movement.
---
Caroline Benton

Caroline Benton Studied Pilates under Romana Kryzanowska at Drago's in 1995-1996 and finished a 600 hour certification. Continued studying with romana until she moved to Texas. Continue my education in Pilates under her daughter Sari Santo-Pace. Attend seminars with Mejo Wiggin, Simona Cipriani, Jerome, Cynthia Shipley, Trish Garland. Started Pilates for the Edge in 1998 and celebrated 20 years December 9, 2019.
---
Francine Morina
Francine Morina has been passionate about physical fitness, nutrition, meditation, and yoga for most of her life. She was introduced to Pilates in 2000. She received her USPA teacher certification in 2009 as an Instructor of the Authentic Pilates Method. Fran believes strongly in the mind and body connection that Pilates brings to the individual incorporating positive and appropriate intentions to each student and session that she teaches.
---
Larry Clark
Larry Clark received his BFA degree in dance from Ohio State University. He is a full time tenured Associate Professor in the Conservatory of Dance @ Purchase College, SUNY, since 1980, Pilates Mat and Equipment, injury specialist (liaison), mentor of senior projects and choreographer of five pieces for the Purchase Dance Corps. He is a certified Swedish Massage Therapist (Swedish Massage Institute, NYC); a certified Pilates instructor in Pilates Advanced Mat and Pilates Advanced Equipment via Art of Control, director Simona Cipriani. Presently he is, also, a free-lance instructor in Pilates working for The Edge Fitness Club in Greenwich, Connecticut.