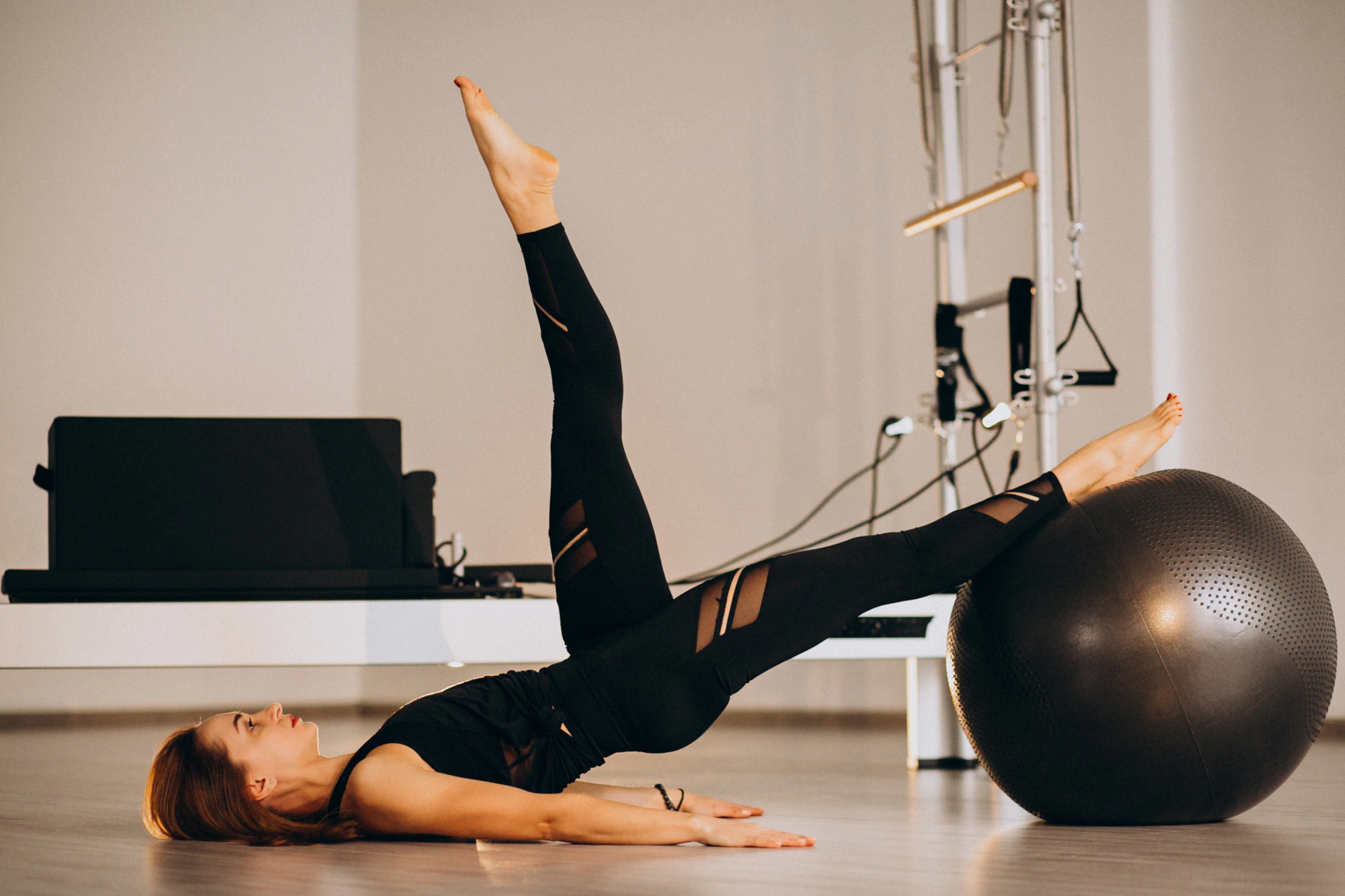 Image credit: freepik
Source: https://www.freepik.com/free-photo/woman-doing-pilates-with-ball_3393957.htm
It is easy to take our bodies for granted, and truly embracing physicality and wellness is often challenging. However, getting in touch with your body can lead to a lot of benefits.
If you're in tune with your body, you're better able to notice slight changes in your health, and pre-emptively track how your body reacts in cases of illnesses. Additionally, mental health has also been shown to improve through being mindful of how stress levels manifest physically.
There are different ways to get in touch with your body, with movement being one of the most engaging and effective methods. See what else is there to movement and learning about our bodies below.
Understand fitness is about the basics
Many people get intimidated by the concept of fitness, and assume that it's something limited to athletes or body builders. However, sports medicine professor Michael Jonesco claims that fitness is actually pretty simple.
Physical fitness is merely defined as your body's ability to perform tasks. For that, the five key components are: body composition, cardiorespiratory or aerobic fitness, flexibility, muscular strength, and muscular endurance. Low-intensity Pilates in particular focuses on breathing, as well as strengthening the body and postural alignment to encourage a stronger mind-body connection.
Broaden your perspective
Mindfulness teaches us that we cannot separate our physical body from our person. Instead, we have to understand its relationship with our mind and spirit. By that, health is not merely being without disease or ailments, but encompasses an individual's capacity to adapt to the world.
Studies on holistic health tell us that mindful exercising maintains a dynamic balance between our internal and external environment. Progress is slow but stable. Beginners practice physical exercises, intermediates learn to move their mind together with the body, advanced have the mind and body as one, and only then is full awareness finally attained.
Listen to the professionals
While fitness can be a simple concept, applying it to our bodies can be tricky. Every individual is complex and requires careful study. Luckily, there's a growing body of knowledge on our bodies and an increasing demand for fitness instructors and professionals who supervise every individual client's fitness program, with nutrition and lifestyle as their expertise.
To match the demand, there has been dynamic development in the curriculum of university courses for fitness. There's been a boom in enrollment in degrees dedicated to exercise science, which tackle every aspect of fitness from the theoretical basis of movement and nutrition to the practical application of counseling and behavioral strategies. This curriculum is backed by decades of research throughout history. It is certain that the more this body of knowledge grows, the more we'll be able to access the correct fitness information from trained professionals.
Take matters into your own hands
We've done our research and consulted the professionals. Now, it's time to translate the efforts into results, and only you can take this step in order to achieve complete coordination of body, mind, and spirit.
You can start small and work your way up. The main key is consistency. For one, we offer workshops that vary in activity and topic to engage all sorts of enthusiasts interested in Pilates. Our upcoming workshop in August 2022 spans 3 days to cover all regions of the body on cadaver lab and biomechanics.
Learning more about our bodies is a journey that, with the right tips and methods, can be one to enjoy. At The Art of Control, and developed over 70 years of practice, we provide high quality classes, books, and even clothing to best share the experience and benefits of Pilates.
Article written by Raine Jamieson
Exclusively for